our company
Who we are
Grace Taxi is a fully licensed and insured taxi service. Our drivers take a defensive driving course and are registered with the DriveWise Program.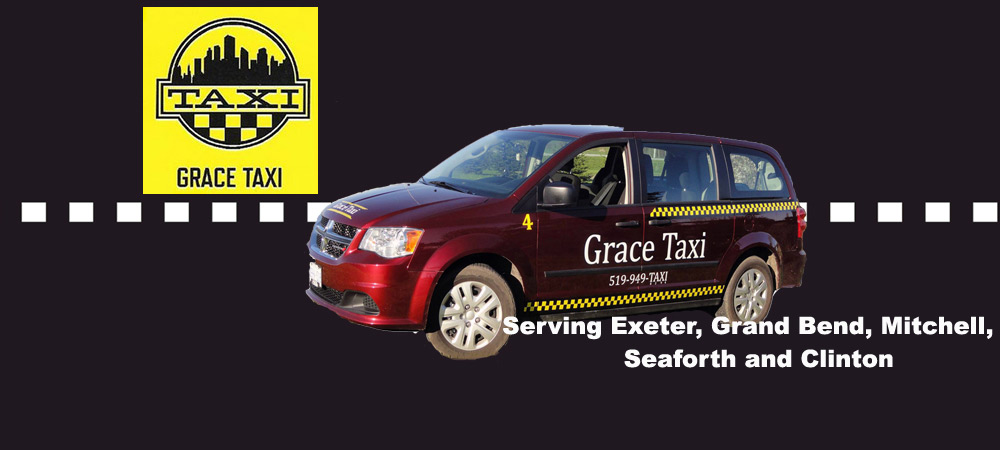 Grace Taxi Offers the following services...
We provide a car seat for young riders for safe and secure transportation,
For London and Toronto, we offer an Airport Shuttle Service to get you to the airport and back, 
Train and Bus Shuttles are available for connecting transportation in London, Sarnia, Toronto, Windsor and other connecting points,
We provide a Designated Driver Service for you and guests.  Think of Grace Taxi when you plan a wedding, or wish to enjoy  "a night on the town".  We are available for local winery and brewery tours.
Grace Taxi works with local accommodation providers, including bed & breakfasts, hotels, and motels to make your stay enjoyable.
Grace Taxi serves Exeter, Grand Bend, Clinton and Seaforth, Ontario and all Huron County 24/7, number 1 in service.

Our values
Grace Taxi supports our veterans and is a sponsor for the Huron Remembers Cenotaph Project.